Our Providers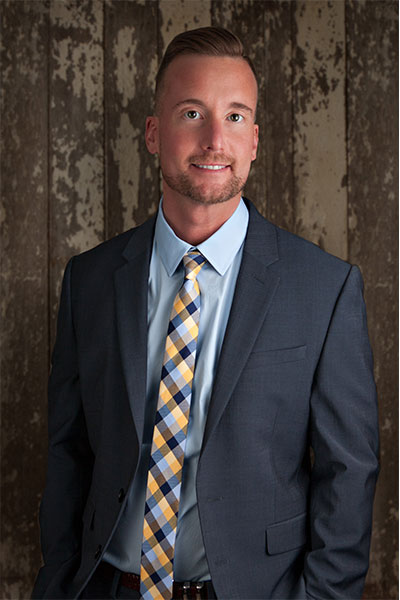 Larry Siegel, ARNP
Larry Siegel is an ARNP and certified SottoPelle practitioner who offers his services at several clinics in the greater Ocala, Daytona Beach, and Villages area. He founded Yunique Medical in 2016 in order to create a clinic that offered only the highest quality of ongoing care and anti-aging therapies (including bio identical hormone replacement, and human growth hormone) outside the rigid standards of traditional medicine.
Siegel received his education at the University of Florida and spent eight years as an ICU nurse in Ocala, FL. He continued on as an NP at an urgent care center, then spent six years developing HCG and lipotropic programs for a national weight loss company, also serving on their medical advisory board. He later trained in hormone pellet therapy with Dr. Gino Tutera and IV Therapy with Dr. Mitch Ghen.
Since the beginning of his career, Siegel has rigorously studied the most cutting-edge anti-aging therapies and practices. He practices anti-aging and functional medicine and specializes in bio-identical hormone pellets, testosterone replacement, growth hormone therapy, peptides and nutrient injections. His goal with every patient is to offer sustainable treatment that addresses the underlying cause of his patients' symptoms while also prioritizing results they can see in terms of quality of life. He tailors his treatment plan to each patient as an individual with unique needs, using the most cutting-edge and up-to-date practices and treatments available.
Larry was born and raised in Ocala and currently lives in Ponce Inlet, FL with his wife and their dog Tilly.
Mitch Ghen, DO, Ph.D.
Dr. Mitch Ghen has over 36 years of experience in anti-aging, holistic, and integrative medicine. He is an expert clinician and researcher in the field of stem cell transplantation. In addition to his clinical work, Dr. Mitch has authored dozens of articles in peer-reviewed journals and co-authored four textbooks, including The Advanced Guide to Longevity Medicine, The Ghen and Raine's Guide to Compounding Pharmaceuticals, the Anti-Aging Physicians' Handbook for Compounding Pharmaceuticals, and his newest, The Essentials and Science of IV Parenteral Medicine.
Dr. Ghen is an international lecturer on advanced functional diagnostics and treatments, IV nutrition, bioidentical hormone replacement, and stem cell transplantation. He is noted to be one of the premier teachers at conferences and seminars on integrative medicine and his vast academic knowledge, coupled with his entertaining delivery makes him a well sought-after presenter. According to the President of the American Academy for Anti-Aging Medicine, the largest organization of its kind of 30,000 physicians in over 113 countries, Dr. Mitch is considered one of the top ten anti-aging physicians and consultants in the world.
Dr. Mitch has been a host and guest on hundreds of television and radio programs as an expert in functional medicine and alternative health, including hosting of the Dr. Mitch Show on SiriusXM and the largest health talk program in South Florida, The Dr. Mitch Show, on WFTL 850 for over 7 years. He was the medical expert on the Andy Dean Show "America Now" and the nationally syndicated morning Sam Sorbo show. Currently, he is on weekly radio shows every Tuesday from 6pm-8pm at a local radio station, WSVU True Oldies Channel FLA, 95.9fm, 106.9fm, and 960am. The radio show can also be heard on the free app iHeartRadio and TuneIn Radio.
---
Becky Mann
Practice Administrator
---

Jessica
Medical Assistant
---
Daneal
Medical Assistant
---

Cynthia
Patient Customer Services
---

Amanda
Medical Assistant